INTRODUCTION
: Well one day I was in my local airsoft store(airsoftknoxville) and I wanted a new gun and when I saw this I had to have it. It cost me $30, which was pretty awesome(at the time).
FIRST IMPRESSIONS
: When I got home I ripped off the plastic cover, grabbed my bbs then headed outside. When I got outside I realized that the gun was heavy(that was in my noobish years).
SIGHTS
:This gun has no iron sights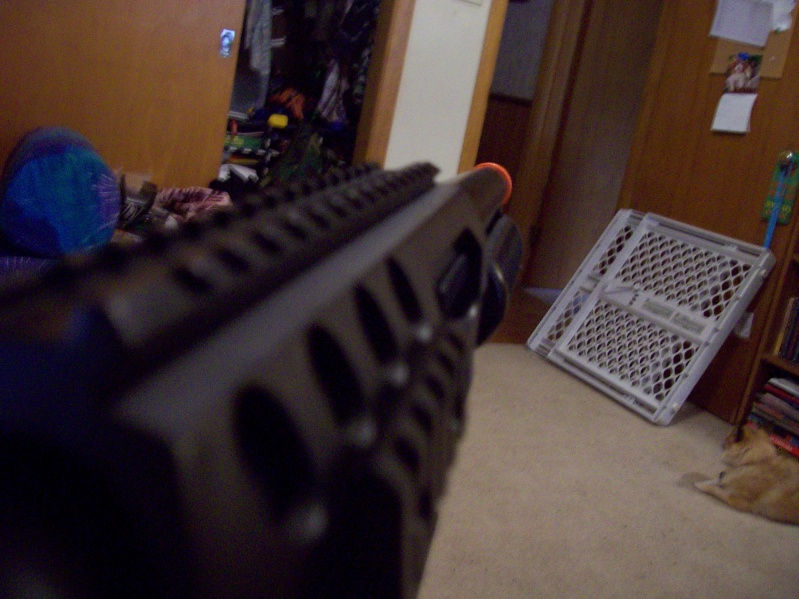 but it does have a rail to mount red dots on!
THE MAGAZINE
: Well there isn't too much about the magazine, except that it sticks out 2 inches from the mag well! And that it holds 20 rounds, but there are the 2 or 3 bbs that just won't shoot.
[/img]
https://i.servimg.com/u/f22/11/59/41/32/100_0810.jpg[img]
PERFORMANCE
: If you are going to get this gun based on looks then go for it because accuracy SUCKS!! range SUCKS! Here is a target that I was shooting at from 50ft away
4 out of 5 shots hit And heres one from 75ft away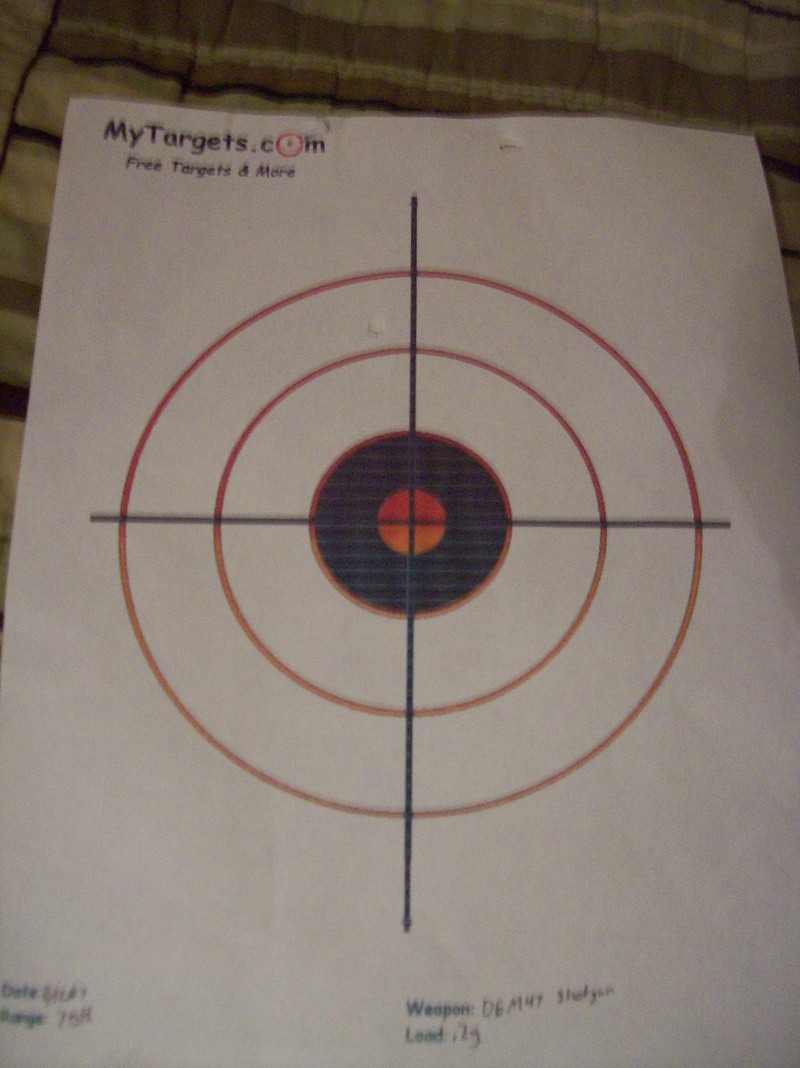 2 out of 5 shots hit
CONCLUSION
: In conclusion this gun is good for its looks but overall I do not recomend this gun
UNLESS
you are going to be playing in CQB or backyard battles. So I guess this was a good buy for me.
PROS
:
Trademarks
Good weight
Removable rail system
Has adjustable hop-up
Cheap (around $20)
CONS
:
Mostly plastic
Bad range
Inaccurate past 50ft
No iron sights
Buttplate digs into your shoulder when firing
OVERALL
Overall this is a so so gun, not the best, not the worst. I would recomend it to people playing in CQB or backyard battles but NO ONE, I repeat, NO ONE ELSE, unless you want an affordible shotgun. So overall a 2 out of 5.
And more pictures!!