INTRODUCTION
: Well I got this scope when I got my AUG(scope I mentioned in the review) and the only reason I got it is because 1) The iron sights on the AUG are crappy and 2) If my order was over $150 I got free shipping.
FIRST IMPRESSIONS
: When I opened the box to the scope,
and found a large and in charge scope,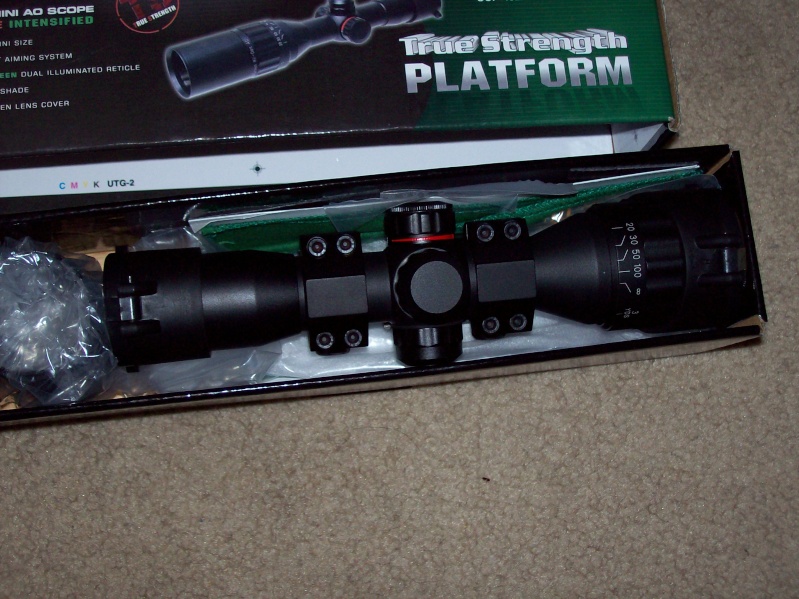 Then I took it out and looked through it and thought, man what am I doing with this? Then I noticed that I needed scope rings for it to fit on my AUG.
Later I found the scope rings I needed for my scope at the local airsoft store.
PERFORMANCE
: When I got home I put the rings on the scope and then put the scope on the gun, then went out side with a empty box of coke......
I found out that when I shoot the gun that it was very close to where I was aiming, so I thought why zero it right now? Then I took the scope off the gun and was just observing on people, looking at their expressions from 300ft away.
CONCLUSION
: The UTG Bug Buster scope is a very good scope, very accurate. And it also has a good price(beats paying 100+ for a scope that does the same thing).
PROS
:
Good price(around $40)
Red and Green lights for cross-hairs
Very heavy(also a con(about 2lbs)
Full metal
Comes with a sun-blocker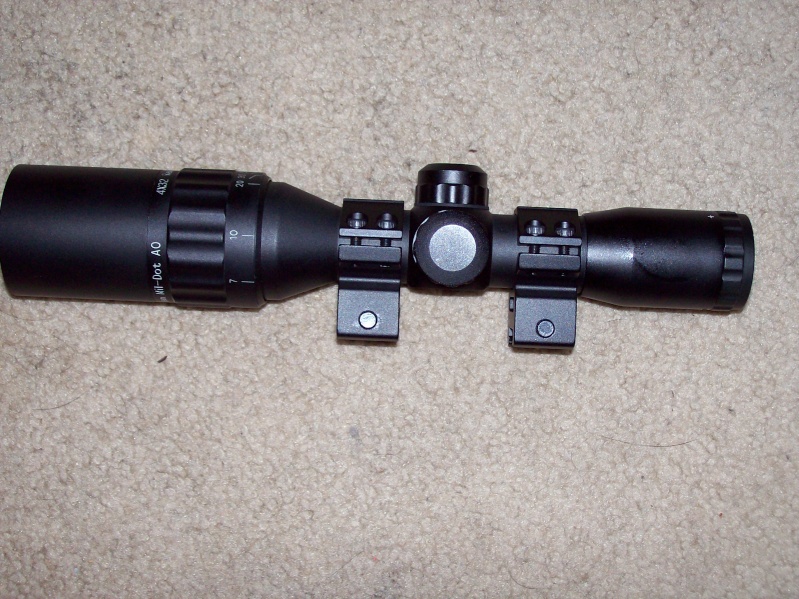 CONS
:
Made by UTG
Didn't come with scope rings
No trademarks
OVERALL
:This is a good scope and I would recomend it to anyone who uses a gun that can use a long-range scope.